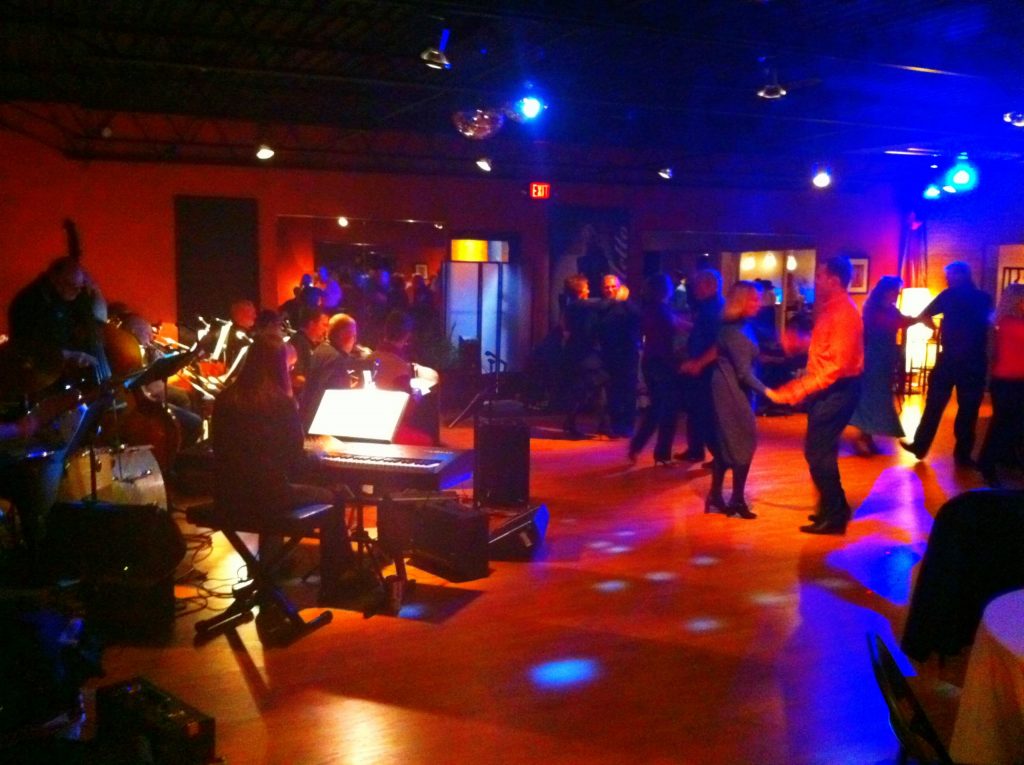 Dance Parties Are Held at Paulette's All Year
The parties feature a dance lesson and a live band or special house music. Bring your best friend, a group of friends, or yourself. A partner is never a requirement to have fun at our parties. Attend one of our regularly scheduled parties, or host your own private dance party including a lesson for your friends, family, or group.
Private Dance Parties
The studio is available for private dance parties and special group dance lessons with your family, friends, or any social group. Learn to dance and enjoy our club-like studio and lounge. Contact Us for more info!
The Ultimate Girls Night Out & Bachelorette Parties
Whether it's a special night with friends, a birthday, or a bachelorette celebration the ultimate Girls Night Out Party at Paulette's Studio of Dance will be filled with unforgettable fun and lasting memories for you and your friends.
The chic state-of-the-art dance studio features mood lighting and a pulsing sound system to rival any nightclub and of course lots of dance poles. The elegant lounge is a great space to party with your friends. You don't want to forget your camera. We can help you with unique party ideas that will make the most of this special night. We look forward to helping you plan a fantastic bachelorette or girls' night out party.
Groups of all sizes are welcome from just a few friends to a busload of divas. Our large and lovely studio can accommodate a party of any size.
We can customize your party to include the following dance styles. All dance styles are classy, sassy, and fun and are suitable for all of your guests. All ages and fitness levels can participate.
⦁ Pole Dancing
⦁ Chair Dancing
⦁ Aerial Silks
⦁ Shadow Dancing
⦁ Latin Dancing
⦁ Line Dancing
We accept party bookings on a first-come, first-served basis. You can secure your date and time slot with a $75 deposit. Your deposit can be applied toward the total cost of the party or refunded on the day of the party. The balance is due the day of the event. You can pay the deposit with cash, a check or credit card. A full refund will be provided for parties canceled prior to two full weeks before the scheduled party date.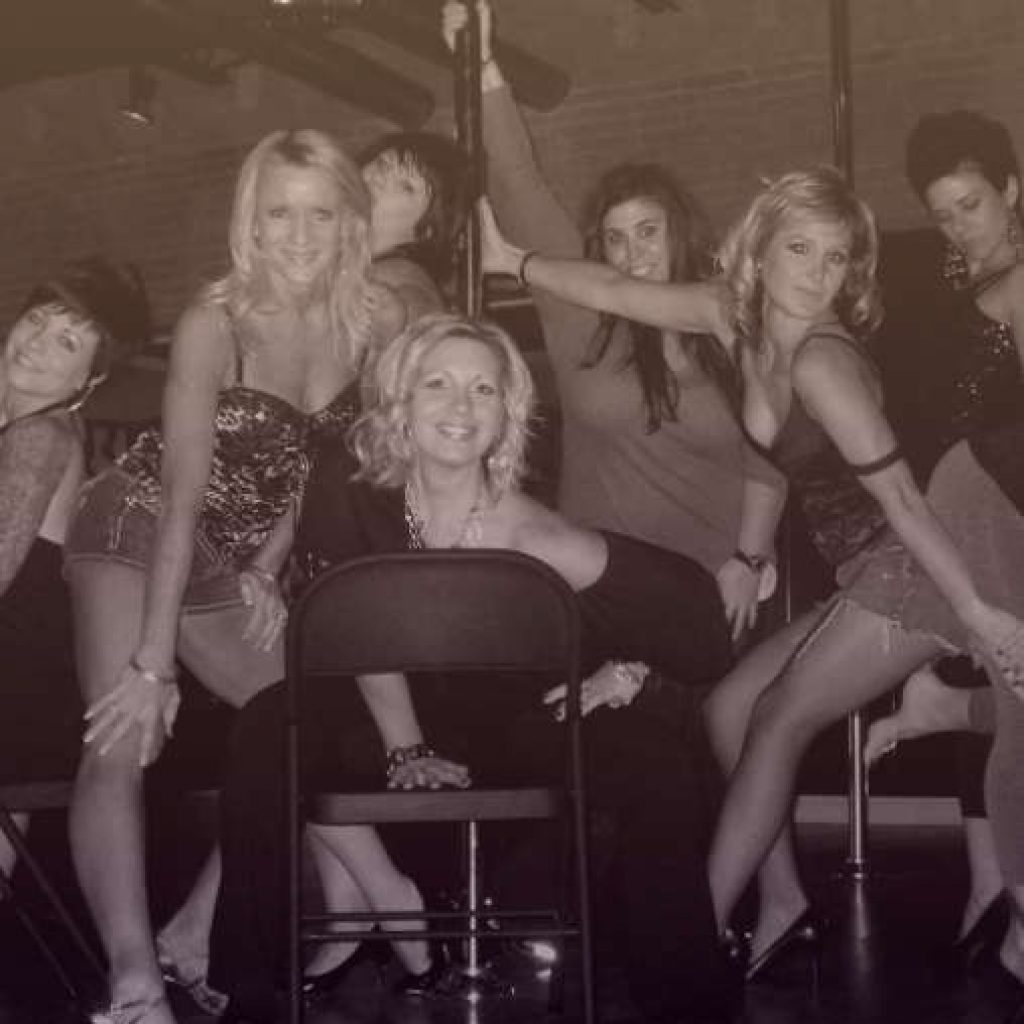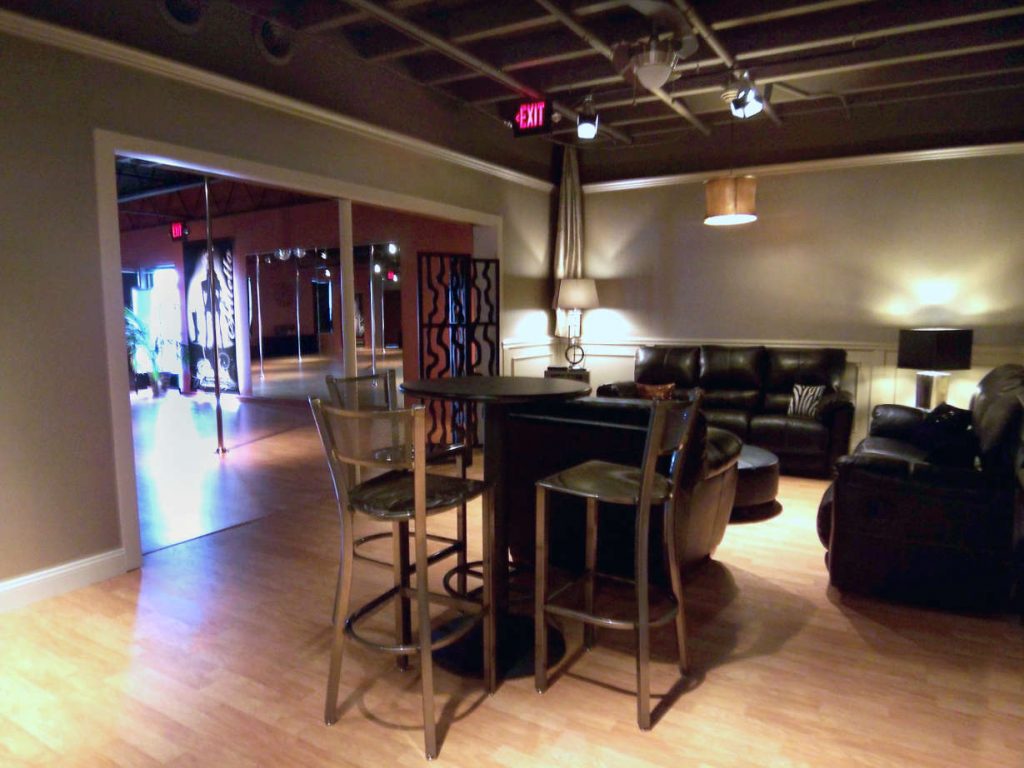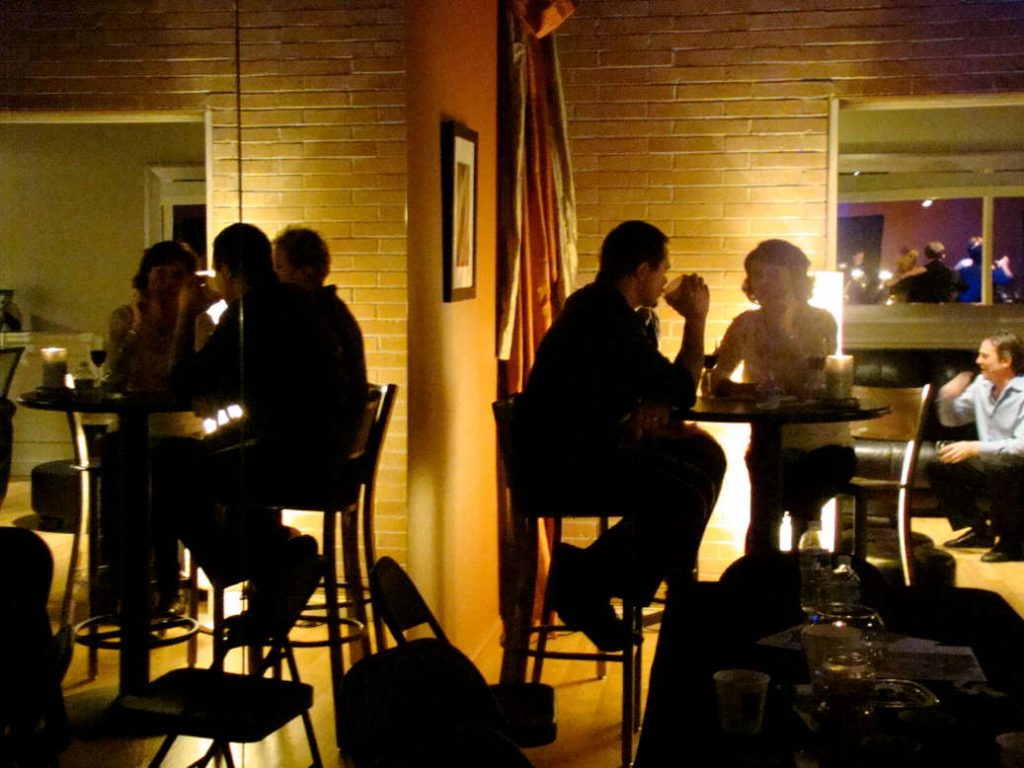 Customize Your Private Event & Dance Party
Host your own Private Event & Dance Party with a group of friends, family, co-workers, a networking group, or an organization. These parties are fully customizable for your group. We offer group Ballroom and Latin dance lessons that will get everyone involved, followed by more dancing fun and socializing. The studio is chic and will feel just like a nightclub with a very large dance floor, a great sound system, colored lights, and effects to enhance your mood.
Our sophisticated Corkscrew Lounge is available for your party too. The lounge features a comfortable place to talk on leather couches and chairs and also includes a baby grand piano if someone wants to tinkle the ivories and sing a ballad. A wet bar, a refrigerator, and tables can accommodate your food and beverages. And speaking of beverages, feel free to bring your favorite drinks to imbibe while you enjoy the evening.
The studio is also available for non-dance related parties and events. Have a meeting, a reunion, or a gathering of friends at the studio and lounge. Contact us to book your party today.
Schedule Kids Parties for Birthdays & Other Special Events
Parties & Celebrations for Kids & Teens
You may schedule a special custom-tailored party or workshop for your group of kids or teenagers.
Have your next birthday party at Paulette's Studio! We work with schools, churches, youth groups, parent groups, and families in designing a party or workshop that will be fun and educational for your kids. We are kid-friendly and offer a safe environment.
Contact Us for more info!